Manage Title/s
There are two ways to access the information about the titles you manage.
1. After login, click on the "Manage Titles" box and access all information related to the account.
2. From the left-side menu, while in the account, from any page.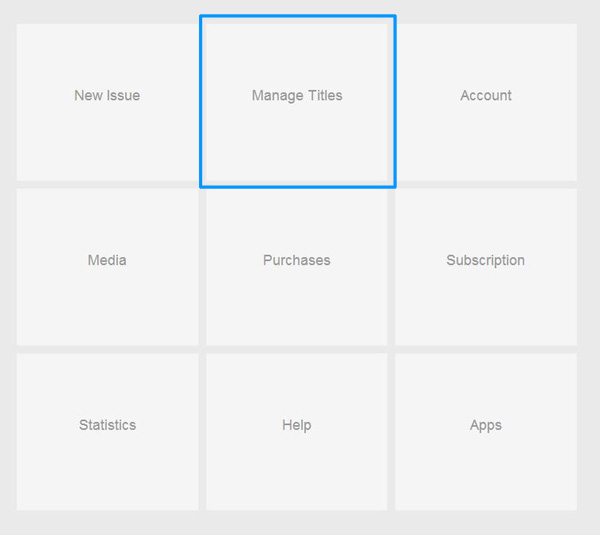 Once in the page you will have the following information and options: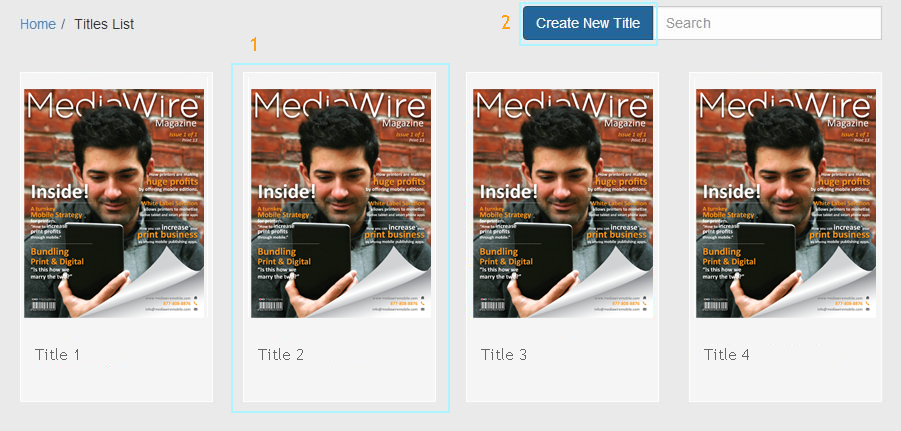 1. Title
Listing of all titles with title name, last issue added thumbnail. Click the Title box in order to access the title itself as shown in the image below.

2. Create New Title
This feature is dedicated to creating a new title.
Please note: New titles will not automatically be added to branded apps. To get new titles added to the Branded Apps please contact us at: support@mediawiremobile.com.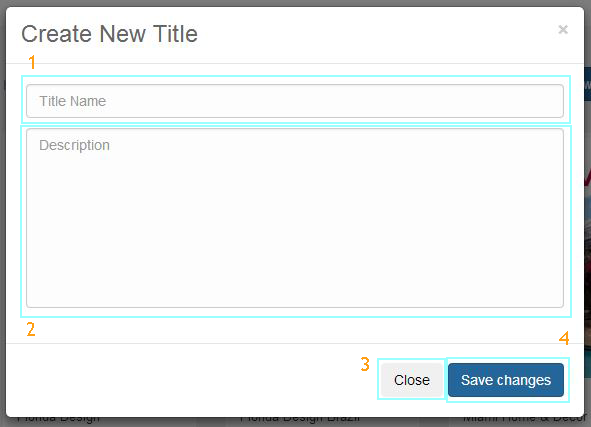 1. Name Title
Give the new title a name in the MediaWire system.
2. Description
Add a description to the title. It will be visible to the users within the application. in the app.
3. Close
Click close if you want to cancel the action.
4. Save Changes
Click save changes to save the new title in the MediaWire system.

Edit Title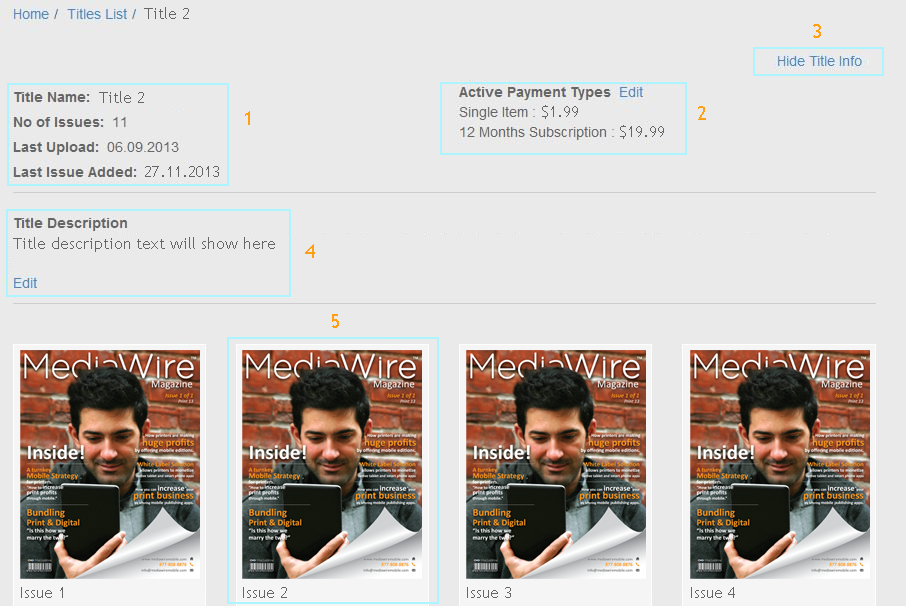 1. Title Info
Here, you will see basic info about the title you have entered.
Title Name, Number of issues in the title, Last Upload date, Last issue added date.
2. Active Payment Types
If your title has any payment system associated with it, they will be listed here.
Single Issue, Paid Subscription time periods, Free subscription (for iOS Newsstand apps).
Please note:
By clicking 'Edit' in this area you will be able to add new payment types and prices. To make those payment types active in the app, to edit after you save or to delete contact support@mediawiremobile.com.


3. Hide Title Info / View Title Info
Click to hide or show the info in this area.


4. Title Description
The title description entered at the tile of title creation will show here.
Click 'Edit' to make changes in the title description.
5. Issue in the Title
Here you will see all the issues which reside under any given title.
They will be displayed from starting with the most recent publication date set, to the oldest.
For Help information related to the 'Issues

' Click Here